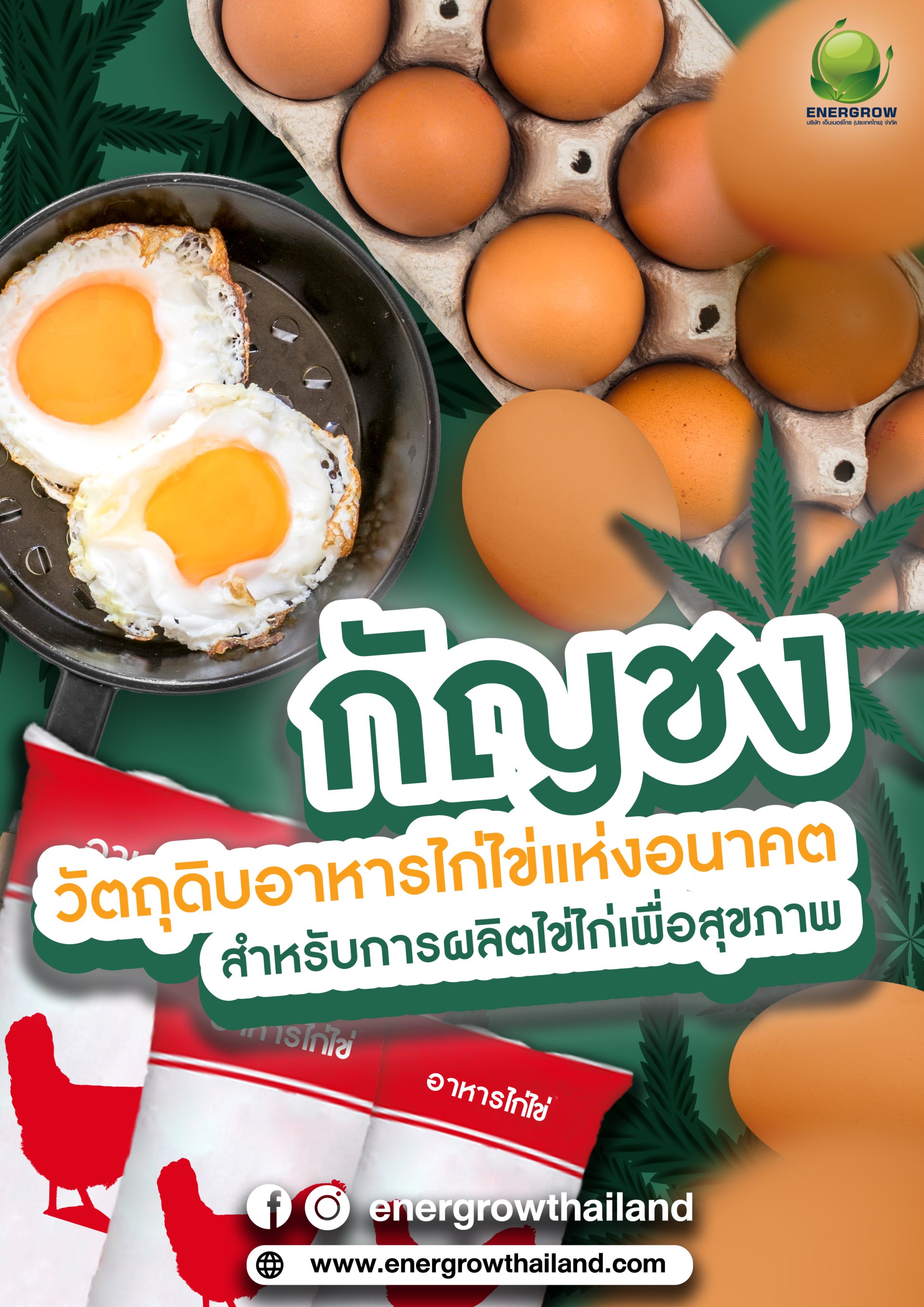 Hemp seed contains 32 to 34 percent carbohydrates, 33 to 35 percent fat, 25 percent total protein, and 9 to 11 percent fiber, 9 to 11 percent vitamins and minerals. Hemp oil is a great source of omega-3 and omega-6 fatty acids. Contains unsaturated fatty acids such as linoleic acid, alpha-linolenic acid, EPA and DHA, etc.
Hemp seed (20 to 30 percent), hemp seed meal (20 percent), and hemp seed oil (9 to 12 percent) can be used in laying hen diets.
Does not affect the production performance and physical quality of chicken eggs. However, the use of hemp seed or hemp seed oil in laying hen diet can reduce cholesterol levels. Triglycerides, LDL and AST in the blood of laying hens. It also helps in the accumulation of useful fatty acids such as linoleic acid, linolenic acid and omega-3 fatty acids in egg yolks.
Source: https://li01.tci-thaijo.org
interested
hemp extract
hemp seedlings
hemp oil
Contact sales at
089-449-7186 ,089-497-9681

Contact
Line Id : @energrow.th
Instagram : https://www.instagram.com/energrowthailand
Facebook : https://www.facebook.com/energrowthailand
Website : https://www.energrowthailand.com
Tel : (02)184-2552 Fax : (02)944-4693